Our Hiring Process
We're looking for amazing people to join our powerhouse team. We have an in-depth hiring process that incorporates interviews to help us assess skills, core values, and personality fit. You're in if your mission is to help clients navigate, progress, and thrive in a world of change.
Our Culture
At HyperDizital we're huge fans of growing, learning, fun…and food! We provide ongoing digital marketing training, certifications, opportunities to attend live webinars, workshops, and company-sponsored activities. We are headquartered in Mumbai— but in this day and age, we hire the best talent from all across India.
You'll enjoy here:
Competitive salary

Fun perks, rewards, and recognition

An atmosphere of mentorship, accountability, positivity, and creativity

Paid time off for volunteer efforts

Certifications to grow your skills

Medical insurance benefits
Apply for an open position or interview for our "bench"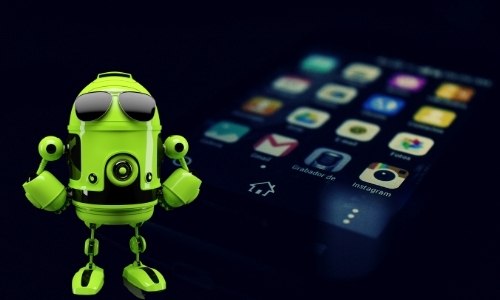 We are looking for Android Developer with sound technical experience in Android Development.
Job Duties and Responsibilities:
Design and build advanced applications for the Android platform.
Collaborate with cross-functional teams to define, design, and ship new features.
Work with outside data sources and API's.
Unit-test code for robustness, including edge cases, usability, and general reliability.
Work on bug fixing and improving application performance.
Continuously discover, evaluate, and implement new technologies to maximize development efficiency.
Apply Now
We are hiring for Javascript developer who can design adapting interfaces for modern internet applications using the latest front-end technologies.
Job Duties and Development:
Develop new user-facing features
Build reusable code and libraries for future use
Ensure the technical feasibility of UI/UX designs
Optimize applications for maximum speed and scalability
Assure that all user input is validated before submitting to back-end services
Collaborate with other team members and partners
Apply Now
We are looking for a Content Writer to join our creative team
Job Duties and Responsibilities:
Research industry-related topics (combining online sources, interviews, and studies)
Write clear marketing copy to promote our products/services
Prepare well-structured drafts using Content Management Systems
Proofread and edit blog posts before publication
Submit work to editors for input and approval
Coordinate with marketing and design teams to illustrate articles
Conduct simple keyword research and use SEO guidelines to increase web traffic
Promote content on social media Identify customers' needs and gaps in our content and recommend new topics
Apply Now
We are looking to hire a skilled WordPress developer to design and implement attractive and functional websites for our clients.
Job Duties and Responsibilities:
Meeting with clients to discuss website design and function.
Designing and building the website front-end.
Creating the website architecture.
Designing and managing the website back-end including database and server integration.
Generating WordPress themes and plugins.
Conducting website performance tests.
Troubleshooting content issues.
Apply Now
We are looking for an HR Specialist to join our team
Experience- 2 Yrs-4 Yrs
Job Duties and Responsibilities:
Responsible for the overall quality system in the HR department
+ Understanding and executing staffing requisition, requirements, and issues from all departments
+ Draft and update documents such as job descriptions, employee handbook, performance
appraisal, forms, SOP, policies, and other HR-related documents.
+ Sourcing candidates via recruitment agencies and job online advertisement
+ Screening the candidates by resume shortlisting, phone interview, and personal interviews with
coordination with the concerned departments & background verification of the shortlisted
candidates
+ Issuing Letter of Offer/Intent/Employment to the selected candidate
+ Maintain employees' leaves, medical, and attendance records. Keeping track of employees
Apply Now
We are looking to hire Sales Executives for Mumbai Location
Experience- 2 Yrs- 4 Yrs
Job Duties and Responsibilities:
1. Field Sales and Marketing of Digital Business and Marketing Products, like Websites, CRMs, other Digital Marketing Technology enable Products and Services.
2. B2B Sales of Digital Products and services
3. Knowledge of making Sales and marketing presentations. Good Knowledge of PPTs
4. Hardcore Field Sales job. Lead Generation, Client meetings, Achieving Targets, Products Knowledge
5. Team Leading, training, managing team activities, and performance.
6. People from the Western line and from Digital products sales backgrounds will be preferred
Apply Now